Human chain of over 1000 students
Politehnica University of Timisoara marked the official opening of the UPT Central Library, part of the Center of Documentation, Continuing Education and Technology Transfer, through an exceptional symbolic event: a human chain consisting of over 1000 students. From the old to the new library, the students passed from hand to hand the last 100 books, the transfer symbolizing the tradition and continuity of this prestigious university.
The event was held on the 12th of November 2014, within the "Politehnica Week", in order to celebrate 94 years since the signing of the Royal Decree establishing the Polytechnic School.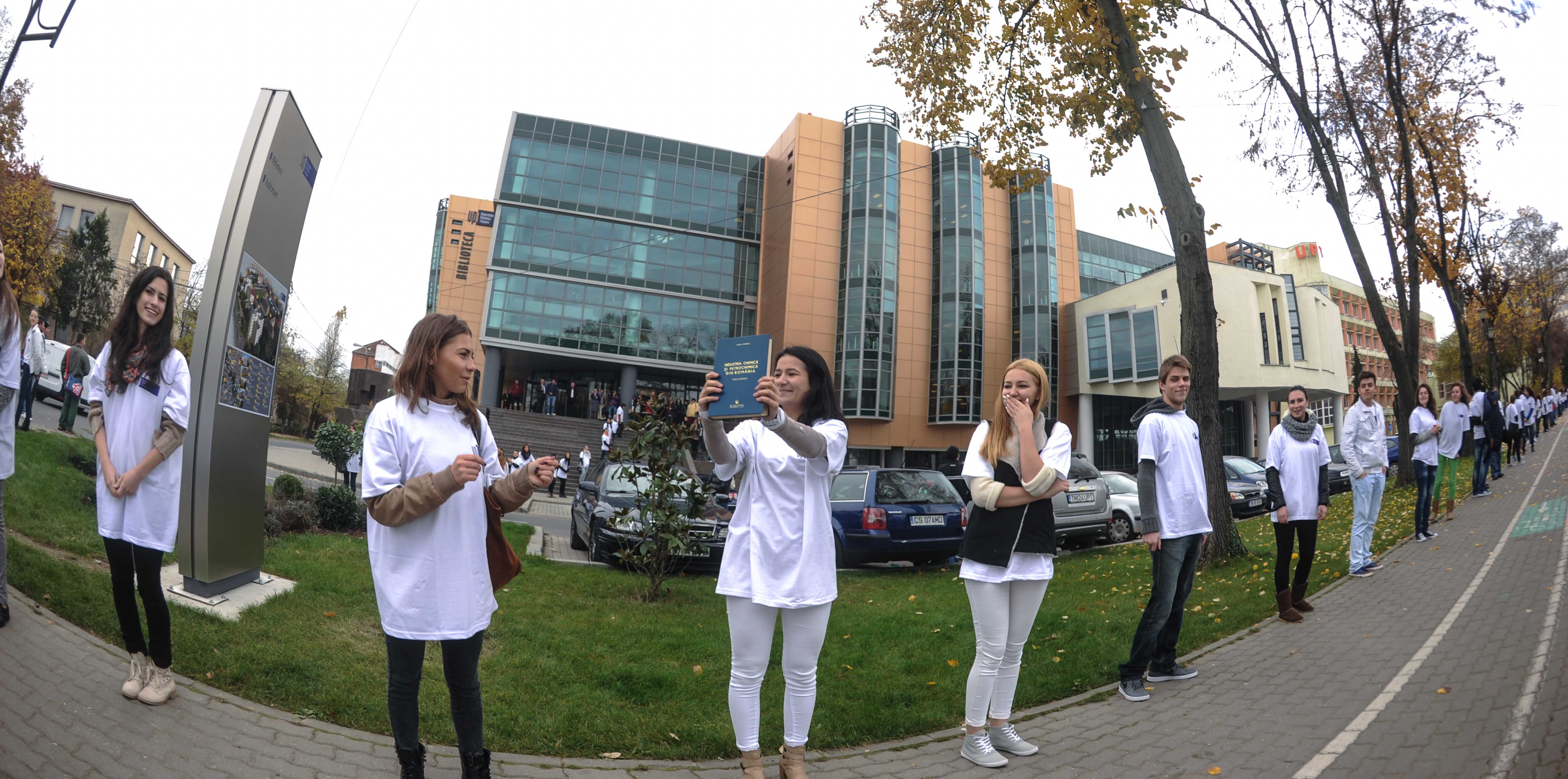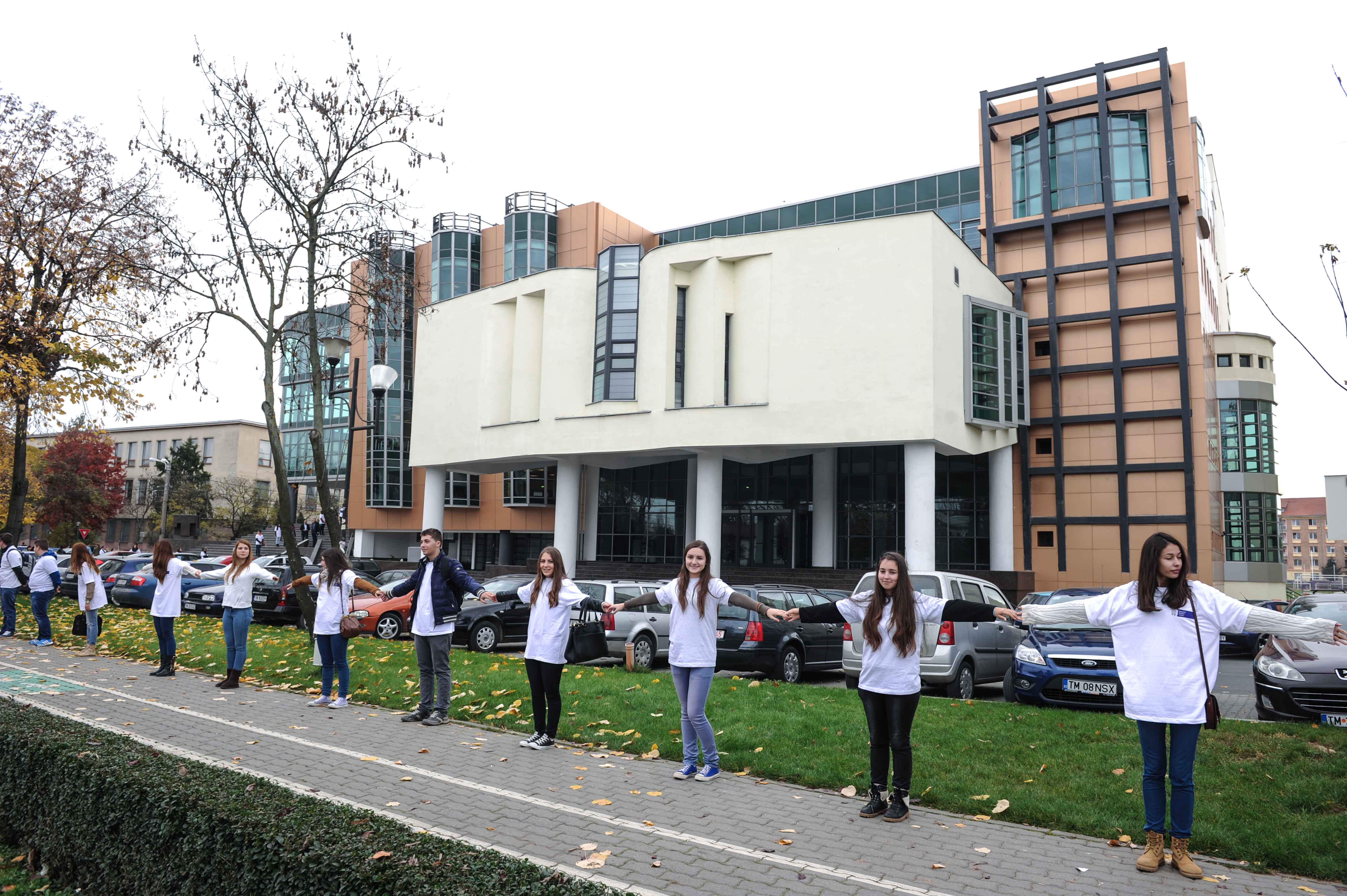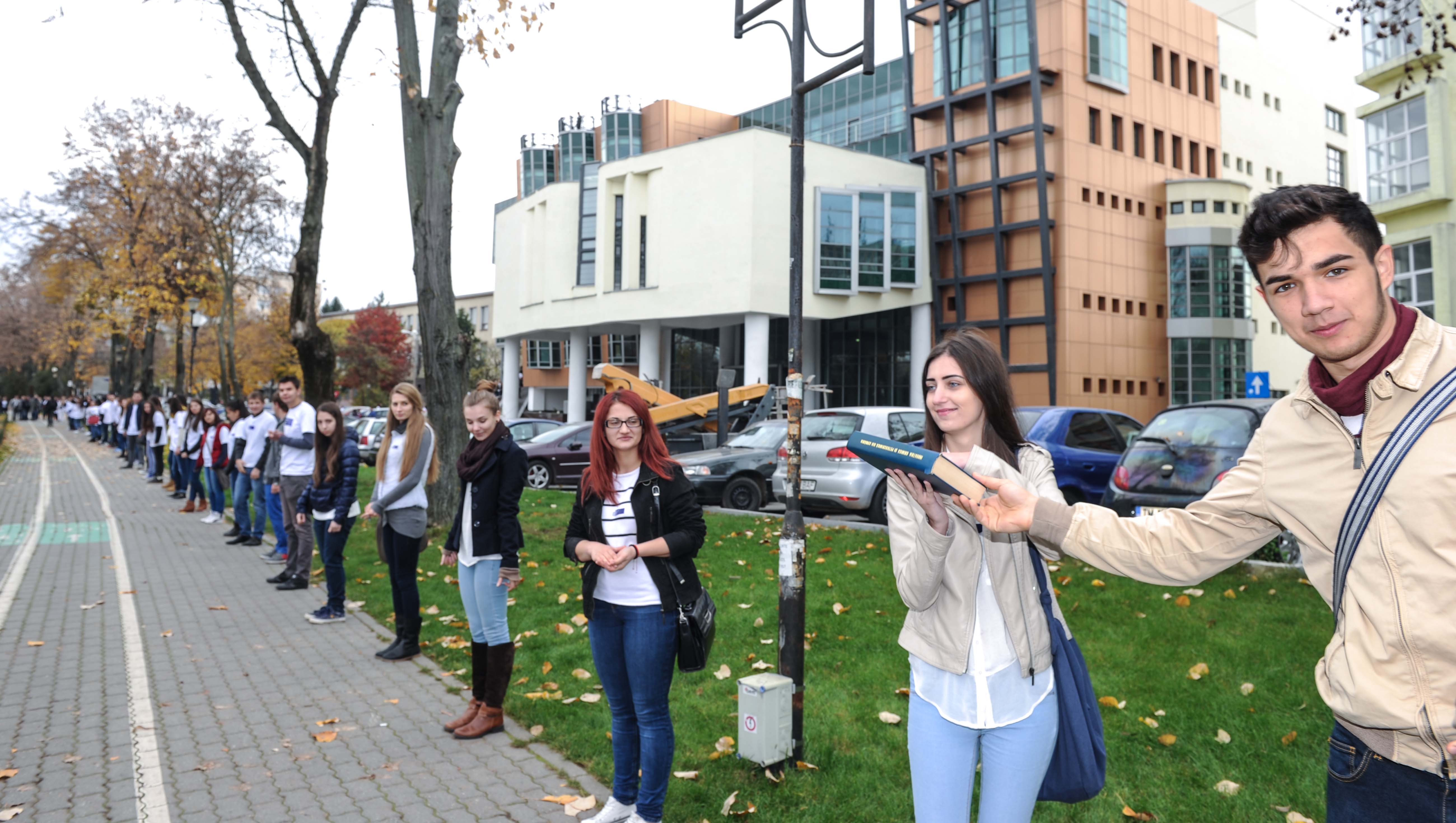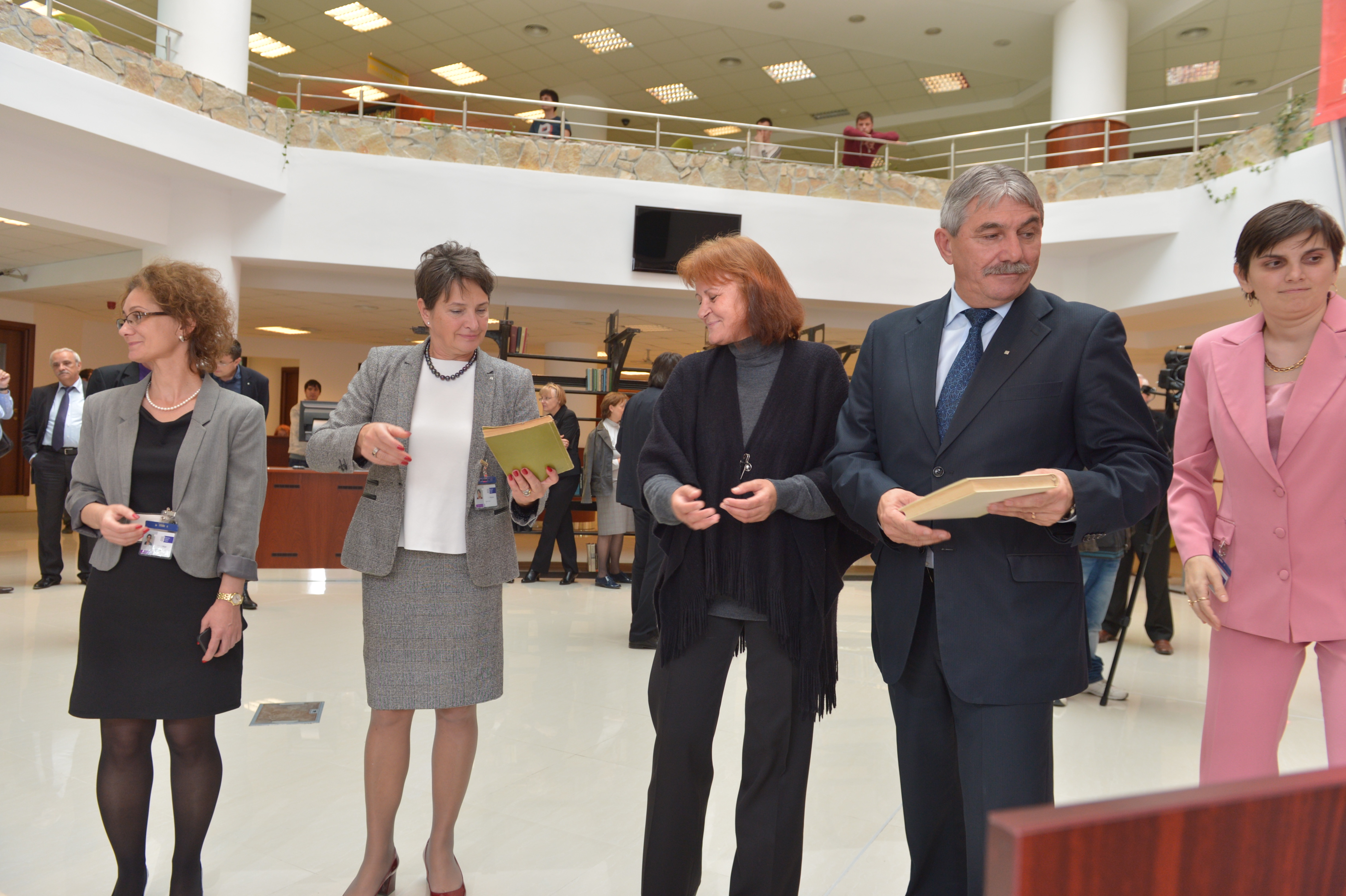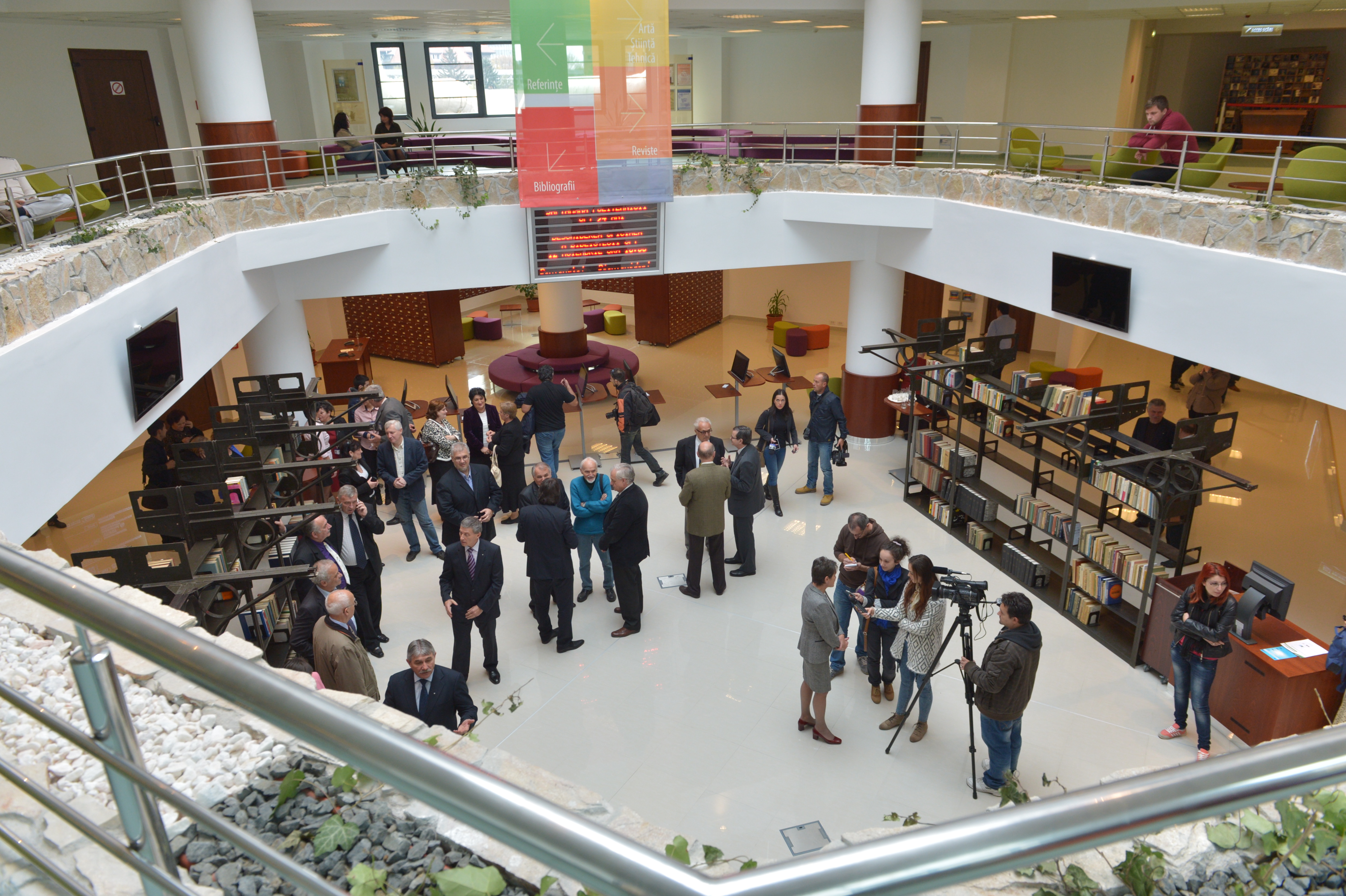 The Library of Politehnica University of Timisoara offers for students the following benefits:
direct access to information by consulting library collections;
the possibility of drafting documents in the IT space, printing and photocopying;
reading spaces arranged indoors or flexible, to encourage the study-groups;
open social spaces that provide access to library collections;
videoconference room with adaptable destination;
personal leading and restitution service, with direct discharge into the program;
WiFi access throughout the building.
The library is open Monday through Friday from 9 am to 8 pm