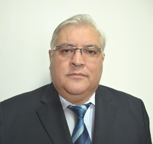 Responsibilities:
Coordinates and manages the administrative activity of UPT, ensuring the implementation of all the university policies in this field through all the specialised services;
Manages the activities regarding budget development, amendment and execution, as well as supervises the correct implementation of financial policies;
Manages the maintenance and record activities of the patrimony, in accordance with the university policy in the field, as well as in accordance with the legislation in force (inventory and decommission, energetic efficiency, expertise, registration, etc.);
Manages the human resources activities (staff management, occupational health, activities of workplace safety, fire prevention and extinction activities);
Manages the public acquisition activities;
Manages all the entrepreneurial activities;
Manages all the activities of administration of scientific research etc.;
Coordinates the social service units.
Secretary of resort: Ec. Alexandra MANOLE
tel. : +40-256-403016